Domestic Violence: Everything you need to know
In Superior Justice we want to inform you about domestic violence, what to do if you are going through a similar situation and how to act in case of witnessing an act of domestic abuse.
Domestic Abuse: Whats is ?
Domestic abuse is abuse or threats of abuse, usually occurs when the victim and the abuser are or have been in an intimate relationship (married or cohabiting, dating or used to date, live or used to live together, or have a child together). Also when the victim and the abuser are closely related by blood or marriage. Within this circle of violence, we can include anyone who is verbally, emotionally or physically abused in any setting. Although domestic violence can occur in a couple or any family member, the abuse may be on more than an individual level. To know if you or a member of your family is at risk of domestic violence, you should know what may be the causes of abuse in your relationship and how you should act in this situation.
What are the most common causes of domestic abuse?
The most common causes of domestic violence are those related to direct or indirect abuse. When the violence is a product of the relationship, it is considered abusive and the aggressor may be considered a batterer; when there is an imbalance of power, it is diagnosed as relationship violence. In cases where the aggressor is the abused, it is classified as partner abuse. Abuse can also be classified as psychological torture, emotional abuse or verbal harassment. If you are in a relationship with a batterer and are suffering from domestic violence, it is important to seek the help of an attorney to know how to proceed in the face of domestic abuse in the relationship or if you have indications that you are dealing with a batterer, you should contact us. We can help you
Among the most common causes of domestic violence we can mention some of them:
Intolerance of the person, accepting or terminating a relationship
Lack of impulse control
Person is addicted to drugs and alcohol
Inability to solve problems
Family affection in childhood
These are some of the causes that produce this violence in the home. If you are living a similar situation, it is important to contact a lawyer, we can listen to you, advise you. Do not keep silent out of fear or fear, you need professional help.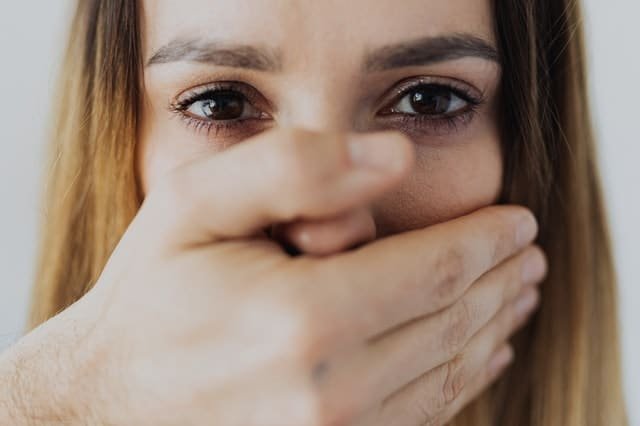 Who are victims of domestic abuse?
Statistical data show that women are the ones who suffer the most from domestic abuse. The WHO (World Health Organization) reveals that 35% of women have suffered domestic violence. Nowadays it is not easy to detect who is going through a case of domestic violence, since in many occasions this type of situation is not expressed due to fear or insecurity. It is important to know that domestic violence does not only affect women, but also men and children of all ages.
We can find different categories of victims of domestic violence. These are: 
People who have been victims in the past and abused in the present.
People who have been abusers and victims in the past and abused in the present.
Some people may have a combination of the above categories. Therefore, there is no limit to the number of victims, witnesses, suspects or allies.
Types of domestic violence
There are different types of domestic violence, in Superior Justice we want to tell you about some of them so that you are aware and can communicate to the authorities if you are going through one of those mentioned.
Physical violence: includes slapping, kicking, punching, hitting, scratching, biting or threatening to do so. This includes throwing things and even hitting your child.
Emotional abuse: includes telling you that you are ugly, stupid, worthless or worthless.
Sexual abuse: includes unwanted sexual attention or sexual acts in front of you and your children. It also includes unwanted touching of yourself or your children. For example, if your spouse insults you and tries to touch you and your children in front of them, it is considered domestic violence.
Economic abuse: Involves controlling or manipulating access to money.
Stalking: Unwanted contact, including remarks, follow-ups, phone calls or text messages.
What to do if you are a victim of domestic violence?
If you are in danger it is important that you contact the authorities in your city so that they can help you, try to preserve your physical and emotional integrity, otherwise, you can act in the following way when faced with a situation of domestic abuse:
Ask for help: We know that in many cases you do not ask for help out of fear or shame. You do not have to be ashamed. You can ask for help by calling the Los Angeles County Domestic Violence Hotline at 1-800-978-3600.
Preserve your health: If you have been injured or sexually abused, it is important to get immediate medical attention at your nearest health center.
Ask a family member for help: It is important that you communicate your current situation to a family member, friend or trusted person who can help you deal with the situation in the best way, giving you advice and in many cases providing a place to stay. It has been proven that relationships that go through domestic abuse (or domestic violence) do not prosper, so it would be advisable for you to leave that home.
Ask for legal help: You are protected by law. We can file your domestic violence case, advise and manage a domestic violence protection ordinance to protect you from your abuser, prohibit him from entering your home or in your family.
Get help from communities: You should contact local community organizations that address the issue and will be able to help you.
How can I help someone who is a victim of domestic violence?
If you know someone or have indications that this person is a victim of domestic violence, do not remain silent, you can help them and in some cases save their life.
Do the following:
Watch for signs of abuse.
Set up a time to talk to the person.
Don't judge the victim: You must empathize and understand that he or she may not be ready to talk about it.
Contact local communities for more information about a domestic abuse, they will be able to inform you on how to proceed.
Describe the strange behaviors the victim is demonstrating. Show that you are concerned.
Safe communication: Within domestic violence abuse we find that the victim shares the user of their social networks. It is important that you do not contact by email, sms, calls or social networks. You should discuss these issues personally.
Help the victim as much as you can: If she is determined to leave the home you can help her prepare a safety plan.
Call local authorities in case of imminent danger.
Los Angeles domestic violence attorney
If you are going through a case of domestic violence, do not hesitate, contact us, we can help you to restrict access to your home to your spouse and advise you on everything you need regarding the law. We have the best domestic abuse lawyers.