In this short section we will quickly inform you about the new bill against domestic abuse. It is important that you are up to date with the new modifications so that you can assert your rights.
What is domestic violence?
Domestic violence can refer to many different behaviors that a person uses to maintain power and control over another person with whom they have an intimate relationship or close family member. These behaviors can include physical abuse, controlling someone's finances, stalking, sexual assault, emotional manipulation/coercion (e.g., threatening suicide), etc. Abuse does not always have to occur; it may occur only once or twice, but it still constitutes domestic violence according to law enforcement agencies and courts in some U.S. states.
What is the purpose of the new domestic abuse bill?
The bill is designed to combat domestic abuse and prevent future violence by enforcing better laws, providing more resources to victims of these crimes and educating the public on how to identify abusive relationships.
What does this mean? The new law in place will help combat domestic violence by making it easier for abused people to get out of this dangerous cycle.
As you can see from the domestic abuse bill there are many different ways that the law has been passed to prevent it, as well as civil lawsuits that will help future victims. It is important that everyone knows how bad this type of violence can be so these new laws should do their job in prevention.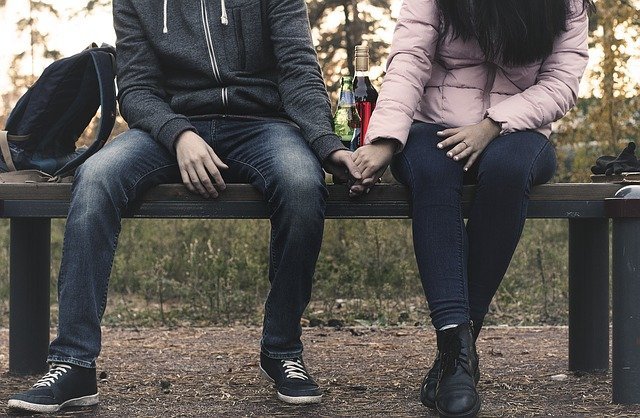 New bill against domestic abuse​: Laws focused on prevention​
The Anti-Domestic Abuse Bill is a new law that has many ways to prevent domestic abuse and what it entails. There are also laws focused on preventing abusers from obtaining firearms, associating with each other or committing hate crimes. In the state of New Jersey, for example, a law was passed that requires all batterers to take courses that educate them on how bad domestic violence can be, while in Arizona someone who commits any type of physical assault within the family will face up to six months in jail plus fines of $3,000 or more, which could be even higher if they have prior offenses under this section.
In addition to these laws, there are a large number of civil lawsuits related to domestic abuse. The domestic abuse bill is a good first step. Many different laws have been passed to prevent it, which will also help people in the future.
State domestic violence laws tend to differ quite a bit in their arrest policies. Some states allow the arrest of a person in a situation where both parties are involved and physical violence is occurring. Other states require that there be only one victim/survivor, or if more than two people are involved, all must have been physically harmed by the other individual(s).
Mandatory reporting and notification
Some states require mandatory reporting by professionals who come into contact with domestic caretakers, such as health care providers, teachers, counselors, etc. This means that many cases may not be reported to law enforcement simply because this professional did not feel it was necessary, as long as they followed their state's guidelines for mandatory reporting (e.g., witnessing definite signs of abuse, such as bruises on an arm).
Mandatory reporting laws are widespread in the United States. However, states that do not mandate reporting often require supervision of the victim/survivor. It is important to obtain legal assistance in understanding your state's domestic violence laws, as mandatory reporting laws are widespread in the United States; states that enact mandatory arrest or interventions on behalf of victims often also have stricter guidelines for mandatory reporting (e.g., witnessing definitive signs of abuse such as bruises on an arm).
If you are a victim of a domestic violence crime, it is normal to feel scared, helpless and vulnerable. Remember, you are not alone. The following agencies exist to help:
National Assistance. Domestic Violence Hotline: 1-800-799-SAFE (7233)
National Coalition Against Domestic Violence: 1-303-839-1852
If you need legal help you can contact us for free advice.