File for bankruptcy: Everything You Need to Know
In this day and age, it is very common for some people to have debts that exceed their income, leading to a succession of negative consequences. However, there are laws that allow all people without sufficient economic capacity to pay their debts to restart their economic life with new opportunities to participate in the labor and credit market. In the following, we will examine issues related to this legal procedure, known as filing for bankruptcy; what it is, how it works, the renegotiation and liquidation procedures, among other insolvency and bankruptcy issues that allow individuals to file for personal bankruptcy.
What is "bankruptcy" or liquidation for individuals?
It is necessary to know the formal definition of the concept in order to be able to identify it properly; in this order, a bankruptcy is a legal manifestation that an individual or organization cannot pay its creditors or debts. This is a judicial process whose function is to make a debtor pay its debts through the liquidation of its assets. By declaring bankruptcy, the debtor is cleared of all debts and is reintegrated into economic life.

It is important to emphasize that this entire process must be carried out on a voluntary basis. It is the net decision of the insolvent person to submit to this procedure and declare bankruptcy, as long as he/she complies with the requirements imposed by the personal bankruptcy law. Another very important point to consider is that it is necessary to evaluate all the pros and cons of submitting to this procedure before filing for bankruptcy.
What happens when you file for bankruptcy?
 When a person or organization files for bankruptcy the following process is triggered:
Automatic stay
Any garnishment action against you is "stayed," at least temporarily. This is called an "automatic stay" and means that creditors must immediately stop their proceedings to demand payment. Creditors cannot demand payments, garnish wages, take you to court or take your property.
The court participates in the bankruptcy filing to all creditors. If your wages are garnished, it is in your best interest to notify your employer of the bankruptcy filing as soon as possible, while you take the necessary steps in court to stop the garnishment.
Meeting of Creditors
Al remitir la "solicitud" o el formulario de bancarrota en el juzgado, recibirás una fecha para presentarte ante una "Reunión de Acreedores", que se llevará a cabo unas 3 semanas después. Cabe decir que, esta Reunión no es un procedimiento judicial oficial, pero deberás comparecer ante un "Fiduciario", un oficial del juzgado. Se te tomará juramento y deberás jurar decir la verdad. Deberás llevar una fotografía de identificación.
Es la ocasión del Fiduciario y de los acreedores para enunciar preguntas acerca de la declaración de bancarrota y de comprobar que toda la información entregada junto con la solicitud está completa y es precisa. Los acreedores, en su mayoría, confían en el Fiduciario y no asisten a la reunión.
Pocos acreedores asisten a estas reuniones para requerir la "reafirmación" de la deuda. Esto, para procurar que el deudor acepte estar legalmente obligado a pagar la deuda, incluso después de la declaración de bancarrota. A cambio, el deudor continúa disfrutando de privilegios crediticios. Valora bien esta opción; siempre es posible pagar a los acreedores sin obligarse legalmente a eso.
Release
If the trustee is satisfied with the application and responses and no creditor appeals, the "discharge" will be endorsed approximately 60 days after the "Meeting of Creditors". This means that the debtor is not legally obligated to pay the discharged debts. However, he is legally responsible for any new debts he incurs after filing for bankruptcy.
You may be asked if you have filed for bankruptcy when you apply for a job, a house, a loan or insurance. Occasionally, you could be harmed. However, the government cannot discriminate against you because you have filed for bankruptcy.
How Long Bankruptcy Remains on Credit Report
The Fair Credit Reporting Act controls credit reporting agencies. The Act provides that credit reporting agencies must not report bankruptcy cases more than ten (10) years from the date the bankruptcy case was filed. Generally, bad credit information is removed after seven (7) years.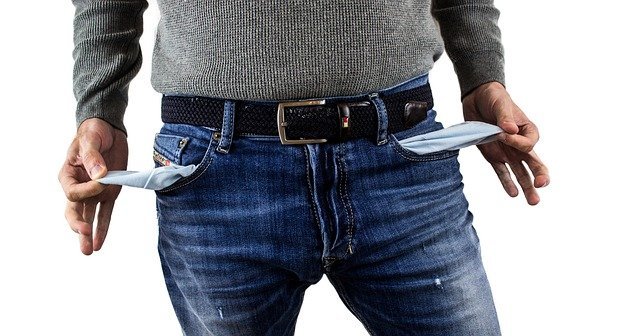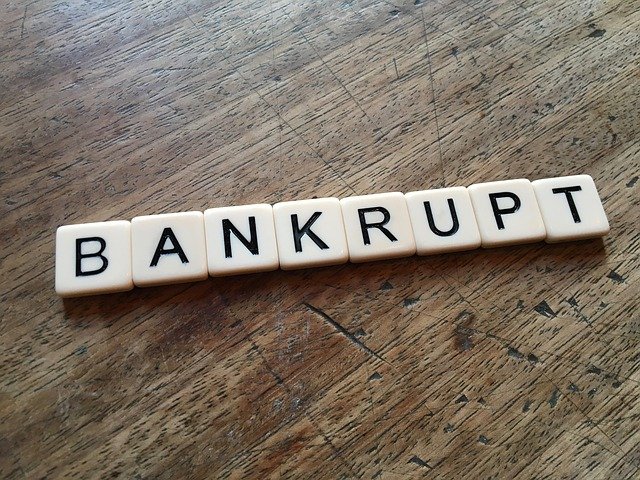 How does bankruptcy work?
Bankruptcy is a second chance offered by law to individuals or businesses that are unable to pay their debts by eliminating or restructuring the payment of their debts.
In the United States, anyone can file for bankruptcy, regardless of immigration status. They can file individually or, if married, jointly with their spouse. In addition, partnerships and corporations may also file for bankruptcy.
To start the process, if you are an individual or married couple, before starting the process you must obtain a credit briefing from an authorized agency, which can be in person, by Internet or by telephone.
During the process it is necessary to complete all applicable forms, which require the following information:
Total list of goods
List of excluded assets, according to the law.
List of debts
Statement of financial situation
Expected future income
Identification of creditors with their addresses
The petition must be filed in the bankruptcy court of the place of residence and the appropriate fee must be paid.
Bankruptcy can discharge most debts, such as credit cards, telephone or utility bills, and medical bills. However, bankruptcy may not discharge all debts.
File for bankruptcy : Advantages and disadvantages
Declaring bankruptcy is not a decision that should be taken lightly, that is why you need to know the positive and negative points of this procedure.
Advantages
The automatic stay for filing bankruptcy means that creditors, lenders and (best of all) collectors cannot contact you. They are prohibited from trying to get payment or calling to inconvenience you. If they do, you could sue them and even be compensated.
You won't be so overwhelmed. Even if you still have debts to pay, you will be avoiding being under that huge burden that was holding you back from moving forward. Final payments can be truly liberating, because you will be able to breathe and stop being enslaved by debt.
An automatic stay can delay foreclosure and repossession of the property. As long as that automatic stay is maneuvering, lenders and collectors can't act at all to deprive you of your home or other bad consequences.
You will not be left with nothing. Bankruptcy is not going to take your clothes off your back. While you could lose assets if you opt for Chapter 7, even your home and vehicle can be protected to some extent from liquidation, this also depends on your status.
Disadvantages
Your credit score is going to have a high impact. The higher your score, the greater the damage.
Not all debts can be discharged by bankruptcy.
Your assets will be liquidated during a Chapter 7 filing. On the other hand, you will face a 3-5 year repayment plan with Chapter 13, so it's going to be a long road.
Co-signers and guarantors are not safeguarded from collecting debts that are discharged. So essentially, you may have some peace of mind, but a loved one will hound you for the remaining balance of a discharged debt unless you pay.
Getting approved for traditional loans and credit cards is highly unlikely, at least in the first few years after filing for bankruptcy.
How much does it cost to file for bankruptcy?
Today, for either an individual or a married couple, filing for Chapter 7 bankruptcy costs $306, and Chapter 13 costs $281. You can pay this fee in installments if the court allows it, if you cannot pay it all in one lump sum. If you hire an attorney, you will also have to pay the attorney. In chapter 7 cases, you can ask the court to waive the filing fee.
How many times can you file bankruptcy?
To prevent people from using bankruptcy as a means to avoid paying their creditors, the court system restricts the number of times a person can file for bankruptcy protection. Chapter 7 bankruptcy can be filed once every eight years.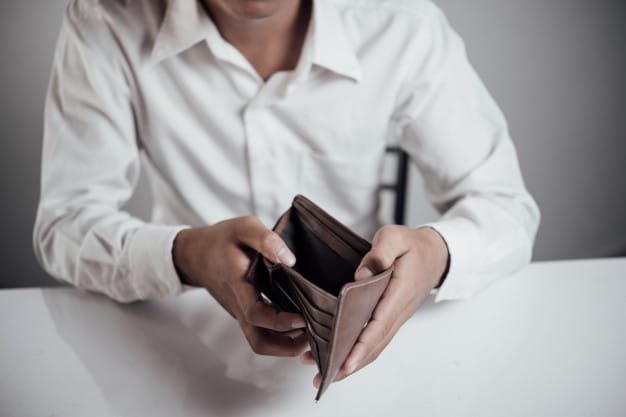 How to file for bankruptcy
If you have already decided to go ahead with the process, it is because you understand its consequences and you are sure that it is the best thing for your future.
So, here are some tips on how to start your bankruptcy filing in the United States.
Consider filing bankruptcy with an attorney. An attorney can guide you on how to deal with the types of debts you have, for example, they will tell you what to do in the event of a foreclosure, or with credit cards and medical bills. Seeking an attorney will help you achieve better results than if you do it on your own.
Consult with a credit expert when filing for bankruptcy. Federal law requires that bankruptcy filers receive consumer credit counseling within 180 days of filing for bankruptcy. The consultant will examine your alternatives and their consequences.
Decide whether to file for Chapter 7 or Chapter 13 bankruptcy. This decision depends on your financial situation. We suggest you review those chapters and see what your case is.
Filing for bankruptcy. After you legally file your bankruptcy petition with the court, all creditors will be notified and you will enter an automatic waiting period.
Meeting with creditors. They will constantly examine the debts and assets listed in your bankruptcy proceeding to ensure that all of your statements were truthful.
Develop a payment and financial plan.
What Help a California Bankruptcy Lawyer Can Provide
There are significant reasons to seek the advice and assistance of a bankruptcy attorney at any time. An attorney will offer you the following advantages:
Handling the case with the most appropriate strategy.
Skill in ordering your documents.
Protection from harassment by creditors and debt collectors.
Finally, filing bankruptcy is a very serious arrangement for most people. If you decide that this is the best path to follow, a specialized attorney can help you develop your case and accompany you to the bankruptcy court to achieve a successful process.