How long after bankruptcy can I buy a house?
Filing for bankruptcy is quite common in the United States as well as in Ontario California, so we will talk about everything related to this topic and answer the big question: How long after bankruptcy can I buy a house?
To solve the question of: How long after bankruptcy can I buy a house? First of all, we must verify the type of bankruptcy we are going to file for. According to the Bankruptcy Law, there are currently several types and they are important when filing for bankruptcy.
The purpose of the bankruptcy process is to start new financial processes, since such person is unable to cancel his or her debts.
Today we will detail you 6 important points in which a divorce lawyer can be of great help. There are many reasons why you may want to hire them. The following are just a few examples:
What is Chapter 7 bankruptcy?
It is also called "straight bankruptcy" or "liquidation bankruptcy", where the debtor is required to give up assets in excess of certain limits (exemptions) in order to sell them to pay creditors.
Your objective is to erase your past debts in exchange for your relinquishment of all assets that are not "exempt". Exempt property is property that the debtor is allowed by law to keep.
What is Chapter 13 bankruptcy?
Also known as "debt adjustment". This chapter must have a debt repayment plan by the debtor, through his or her new income.
The repayment plan has to be based on a time period of 3 to 5 years. One of the advantages of Chapter 13 is that it allows the debtor to keep high value assets if he makes the corresponding payment to the creditors.
Can I buy a house after chapter 7?
The debtor must wait at least 4 years after the court has annulled or dismissed the bankruptcy in order to qualify for a conventional loan.
Also, wait 3 years to purchase a USDA loan and 2 years for US government backed mortgages.
How long after my Chapter 13 bankruptcy is discharged can I buy a home?
To qualify for a conventional mortgage loan requires waiting 2 years after the bankruptcy discharge.
On the other hand, the day after the bankruptcy is discharged, you can qualify for a refinance only if you have a VA loan that is backed by the government.
What type of mortgage can I get after bankruptcy?
Records of a bankruptcy will remain on the credit history for a minimum of 7 years at the time of bankruptcy, however, by establishing a proper strategy you will be able to qualify for a mortgage.
Therefore, the types of mortgages are:
1. Fixed
2. Variable
3. Mixed
One of the options for getting a mortgage with a good rate is through the FHA, which allows people with bad credit to acquire financing with a minimum down payment and a substantial interest rate.
However, you will have to pay an additional fee for mortgage insurance for at least 11 years.
So, you will be able to obtain any type of mortgage as long as you have paid off your bankruptcy in full, although you have to wait at least 2 years to qualify for a mortgage and create a new credit profile.
How to apply for a mortgage after bankruptcy? Steps to follow
Set a date: It is critical to know how soon you require to make the purchase, although usually to re-create credit and preparation of finances for mortgage approval takes 1 to 2 years.
Credit repair and review: After the break the profile of your credit will have major negative elements on it. Therefore, it is vital to eliminate the remaining balances of debts, leaving the balance at 0 and the credit report will have to be reviewed to confirm that everything is updated correctly.
Take the appropriate steps to build credit: For this you have to obtain a secured credit card as a first step, which grants credit with a deposit. Subsequently, make strategic charges and manage debt closely.
Establish a budget and start saving: Create a budget and start saving monthly until you get as much as possible for a down payment.
Maximize the down payment: Related to the previous point, the more money you have for a down payment, the easier it will be to qualify for a mortgage. It is recommended to have at least 20% of the price of the home.
Credit Score Verification: A report of your credit scores can be obtained through a credit bureau or by signing up for a credit monitoring service. In most cases you will need to be in the 650s to qualify for a mortgage approval.
How difficult is it to get a loan after bankruptcy?
Yes, it is difficult to obtain credit after filing for bankruptcy by having a bad credit status, however, by demonstrating a positive behavior in your credit profile there is a greater chance of getting a loan.
So, by following the steps explained above you will be able to get a loan:
Get a secured credit card
Look for a loan for people with bad credit such as an FHA loan.
Mortgage loans I can apply for after bankruptcy
FHA
The Federal Housing Administration (FHA) is a loan insurance program that helps increase the chances of owning a home.
VA Loans
The Department of Veterans Affairs, or VA, loans assist military members, veterans and their families with the purchase and acquisition of a home.
USDA Loans
Their mortgage loans are intended to make homeownership more affordable for people in rural areas.
Conventional loans
These are all those mortgage loans that are not insured or guaranteed by the government, being the big difference with the loans mentioned above.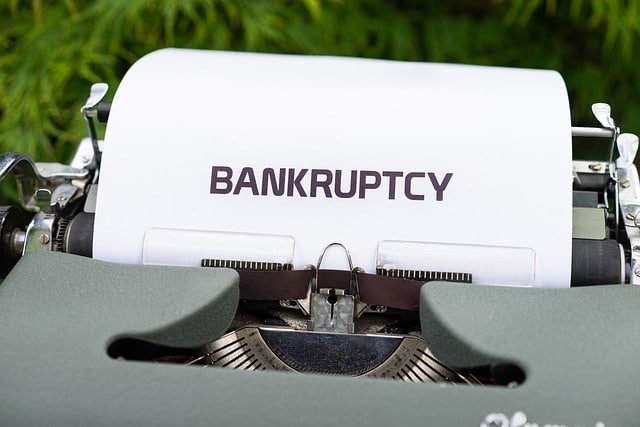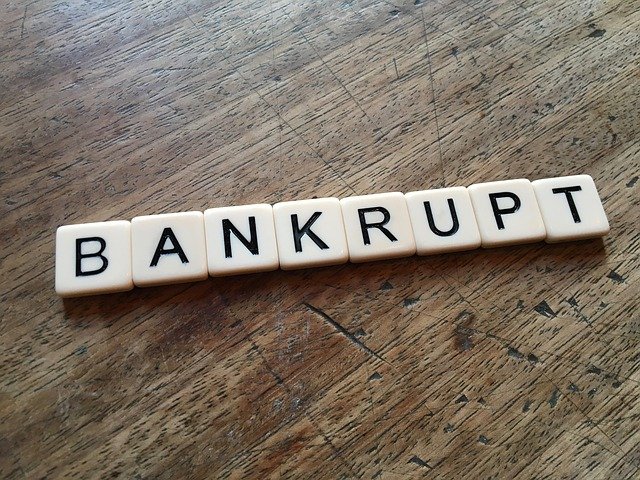 Waiting Period to Obtain a Mortgage After Bankruptcy
The length of time to qualify for a mortgage will depend on the type of bankruptcy you have filed, but the main ones are Chapter 7 and 13.
Chapter 7 waiting period
The general period for acquiring a mortgage after Chapter 7 is 2 years from the date of discharge from bankruptcy.
Chapter 13 waiting period
Your waiting period is 2 years also after the first day following the discharge of a government protected loan.
You need to know all the legal information about buying a home after bankruptcy in order to purchase a home correctly and qualify for a mortgage to help finance the process.
We have finally answered the question: How long after bankruptcy can I buy a house? You now have the information you need to proceed correctly with your bankruptcy problems.